PhET animations have great representations of a lot of physics and maths concepts, and we find that many science teachers like to use these as a teaching tool as part of their in class presentations.
Unfortunately, due to security updates from Microsoft, embedding Java and Flash animations has become more difficult. Thankfully, PhET have come to the rescue with an Office Add-in that easily embeds the animation into a slide for you. See below for how to do this.

1. On the appropriate slide, click on the Insert tab
2. Click My Add-ins
3. Go to Office Store and search PhET
5. Double click on the app that shows to insert it to the slide. Resize and move as appropriate, as you would with a picture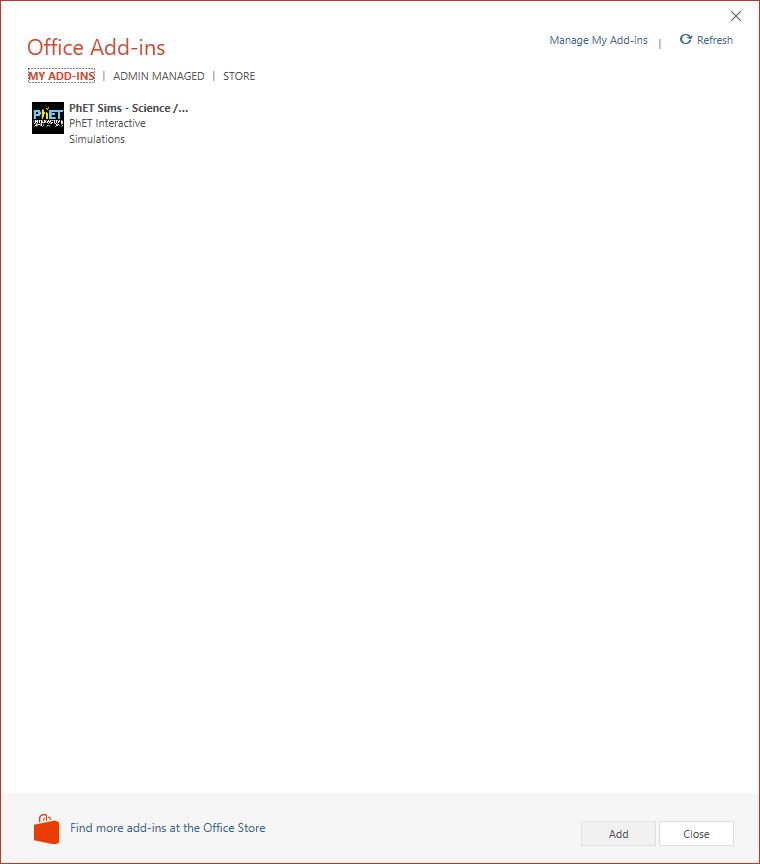 6.Find your appropriate animation in the list (ie Projectile Motion) and click on it then click insert to finalise the embedding of the particular animation.