NOTE: for Android users, please see the note at the bottom of this article
If you do not install the certificate, you will receive a security error for every web page you visit with "https" in the address. Other apps
on your device which rely on internet access to work may also have problems.
To confirm that you have correctly installed the certificate, simply browse to http://cert.localnetwork.zone after connecting to the STCC Campus Wireless network.
Important – IOS Users
If you are using an Apple iPhone or iPad, you also need to activate the certificate by going to Settings > General -> About -> Certificates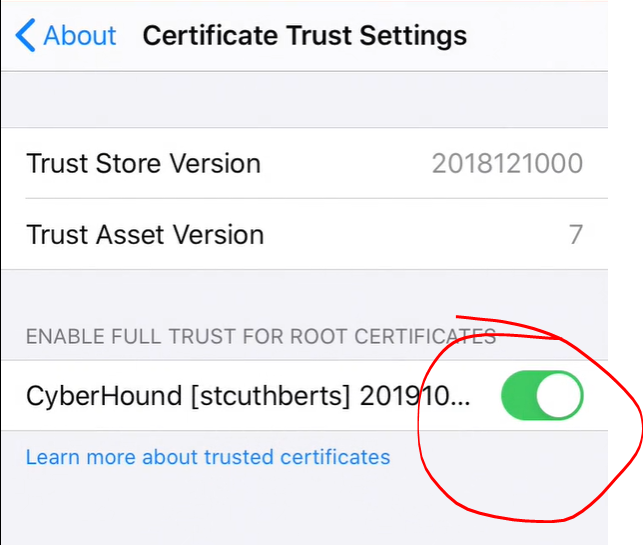 Android Users
If you are trying to use a personal Android device on the College network, you will also need to connect to SCC Campus using your College username and password, and then go to the same site cert.localnetwork.zone
Once the certificate has download, you may be asked to give the certificate a name. Just name it Cyberhound (it doesnt matter what you name ie).
If you are asked the purpose of the certificate, select 'VPNs or Apps'
You will now be able to load the internet. If you cannot, please try restarting your device.
You only need to do this once per device.