If you would like to unsubscribe from emails sent to you via myCollege, or you would like to subscribe to more announcements, follow this article.
First, login to myCollege!
1. Click on your picture up the top-right of the screen. You may see just a grey placeholder image.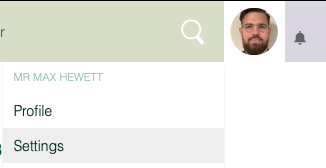 2. From the drop-down list, click on Settings.
3. Next, the settings page will open. At the top of the page, you will see the Homepages section - from here you can mute notifications from homepages that you are following.

4. In the next section down, you can choose the notification options for different types of events; for example you will see in the first option (a teacher marks your child's attempt of a quiz), the notifications are muted.
The different notification options are as follows (in the order they are displayed)
- Mute all notification types for this event
- Show in the News section of your myCollege dashboard
- myCollege notifications (bell section next to your picture in the upper-right)
- myCollege app Notifications (push notifications)
- email notifications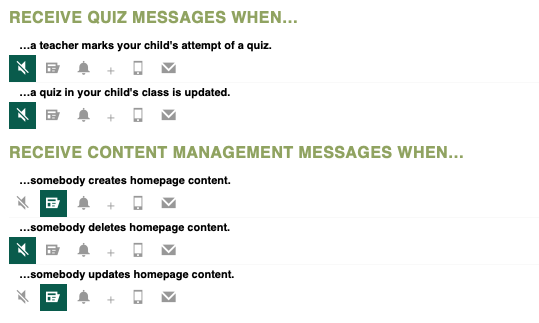 If you no longer have a myCollege login as you have left the college or your daughter has left the college, please email us at helpdesk@stcuthberts.school.nz.