On the Current Student Maintenance page of Synergetic you can customise your tab layout. When new Tabs are created these tabs won't automatically appear on your screen so you will have to add them manually. To do this is very simple and involves just a couple of steps.
Firstly, open the Current Student Maintenance screen on any student. Click on the 'Customise Tab Layout' button or press 'Ctrl + F10'. The Customise Tab Layout button is located along the top line of icons on the Current Student Maintenance window and is forth in from the right hand side.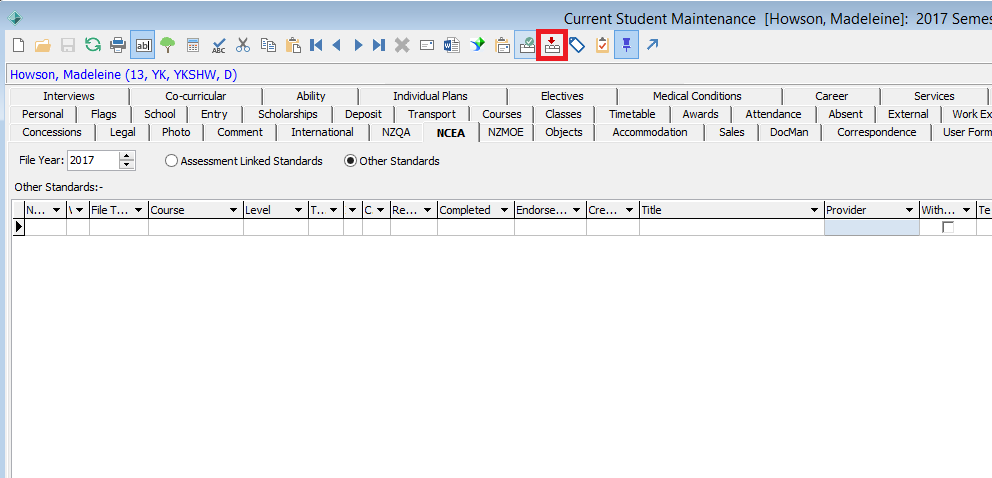 Once you have clicked that button the 'Customise Tab Layout' box will appear. The list on the left hand side is what you can currently see and the list on the right hand side is what is available to be added. To add a new tab click on the tab you want from the right hand side and then click the arrow button that is pointing in the direction you want it to go. To remove a tab, do the opposite from the left hand side.
The button with the double arrows will bring across all of the tabs so it is best to avoid that.