First, we need to login to create the sheet. Go to sheets.google.com and login with your school email address and password.
---
To create a new sheet, click on the big + symbol at the top of the screen. You can also select from a list of templates if you'd prefer.

Once your browser has loaded the sheet, you should see a screen like this: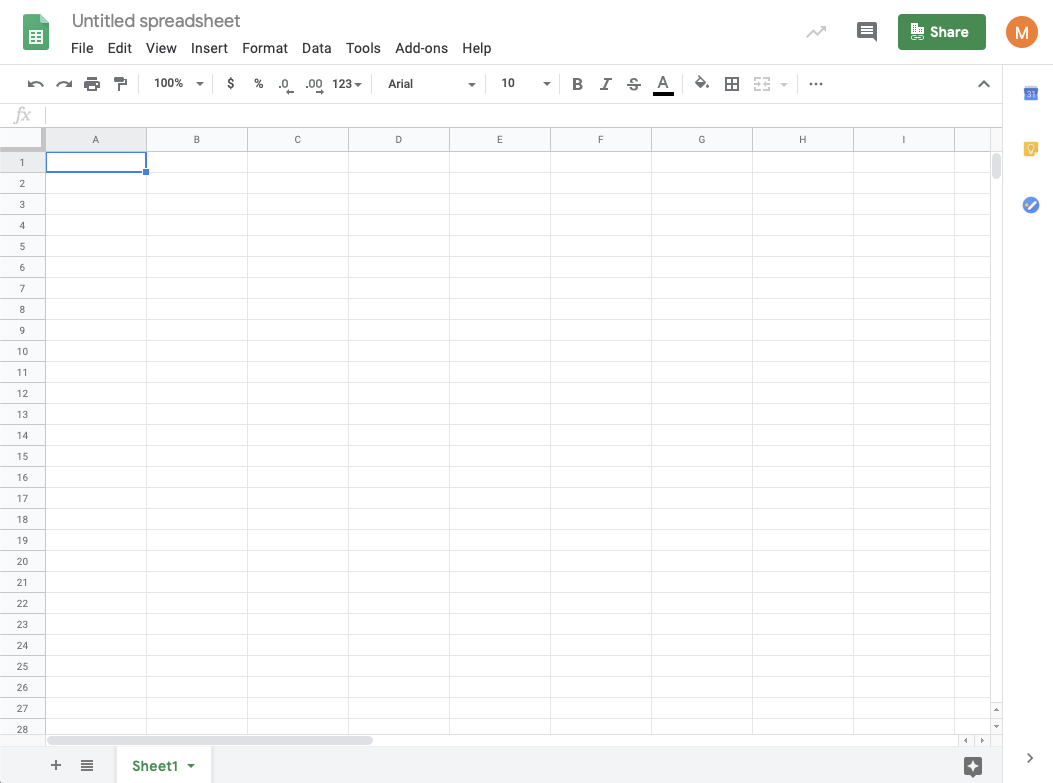 Click the green Share button up the top right of the webpage to share it with others.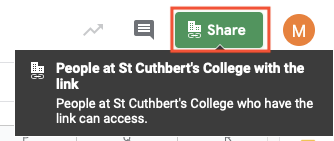 Once others start to edit the spreadsheet, you will see other coloured cell selections (and of course the edits that they make will show up). If you hover your mouse over someone else's cell selection, their name will show up: