It is easy to transfer a call to another person in Teams.
While you are on a call, do the following:
1. Click on 'More' -> 'Transfer'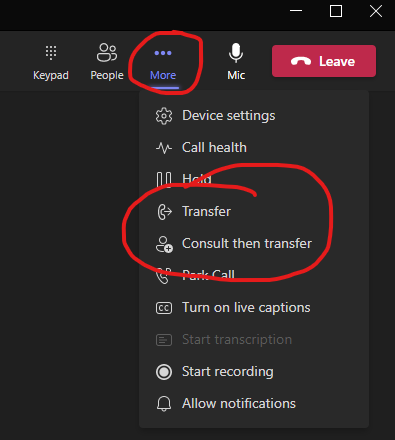 2. Start typing in the name of the person you wish to tranfer the call to. Select the option 'ring back if no answer if you want the call to come back to you if there is no answer. Otherwise, the call will go through to that persons voicemail.