Teams voice calling allows you to make and receive normal voice phone calls using the Teams app.
All staff should now use MS Teams to call each other instead of a desk phone. If you need to call another staff member, please use MS Teams.
Desk phones will be removed before the start of school 2023
All staff also have the ability to call normal phone numbers using Teams. This includes local, national, mobile, and internernational phone numbers.
Making a voice call using Teams
To make a call, open Teams, and go to Calls (option on the pane on the left hand side of Teams)
Start typing someones name, or enter an external phone number.
Speak using your computer speakers/microphone, or use your headset.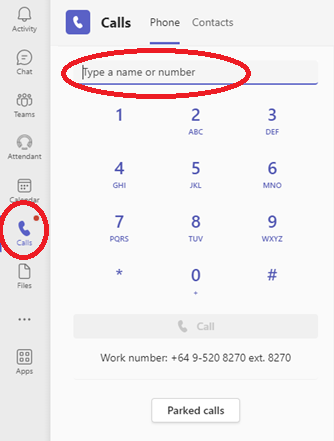 NOTE: You do not need to dial 1 for an outside line. You do not need to enter a pin number for toll calls
Receiving a call
All staff can receive calls using MS Teams. Teams doesn't have to be open on your screen to receive calls. Teams remains open in the background on your computer. When you receive a call, you will see a popup box appear in the corner of your screen. If you have a ring tone enable, then you will also hear the call ringing.
Staff also have a Direct Dial number (DDI). External callers can reach you on that number. These calls will come directly through to your Teams app. You can find your DDI number by going to Teams -> Calls and you will see your number there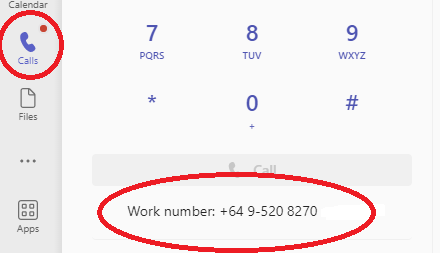 Calling Reception
Search for the 'Operator' in the Teams app.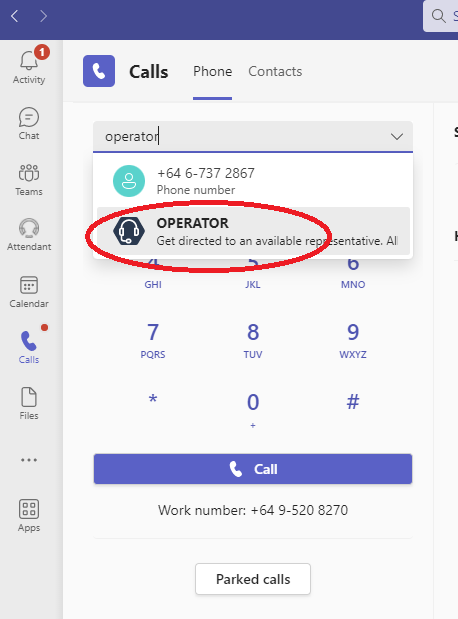 Calling the Nurse
Search for 'Nurse' in the directory. You can also call the nurse by dialling 520 8288
See these links for more information on using Teams