Step 1
Click on your profile picture within the Teams application. From the dropdown, choose Settings.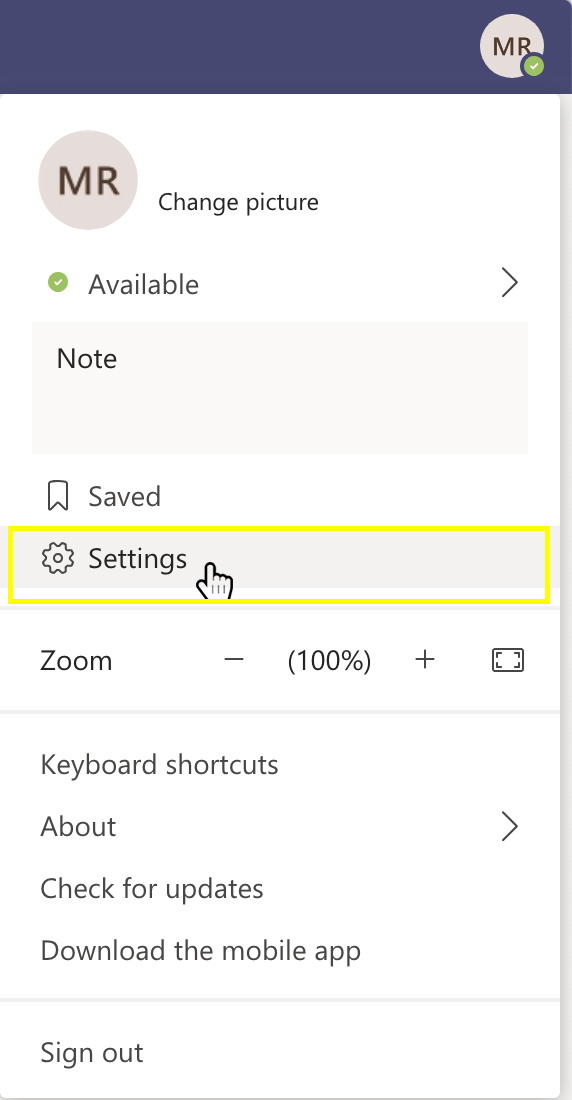 Step 2
While in Settings, choose Calls and then click Configure Voicemail.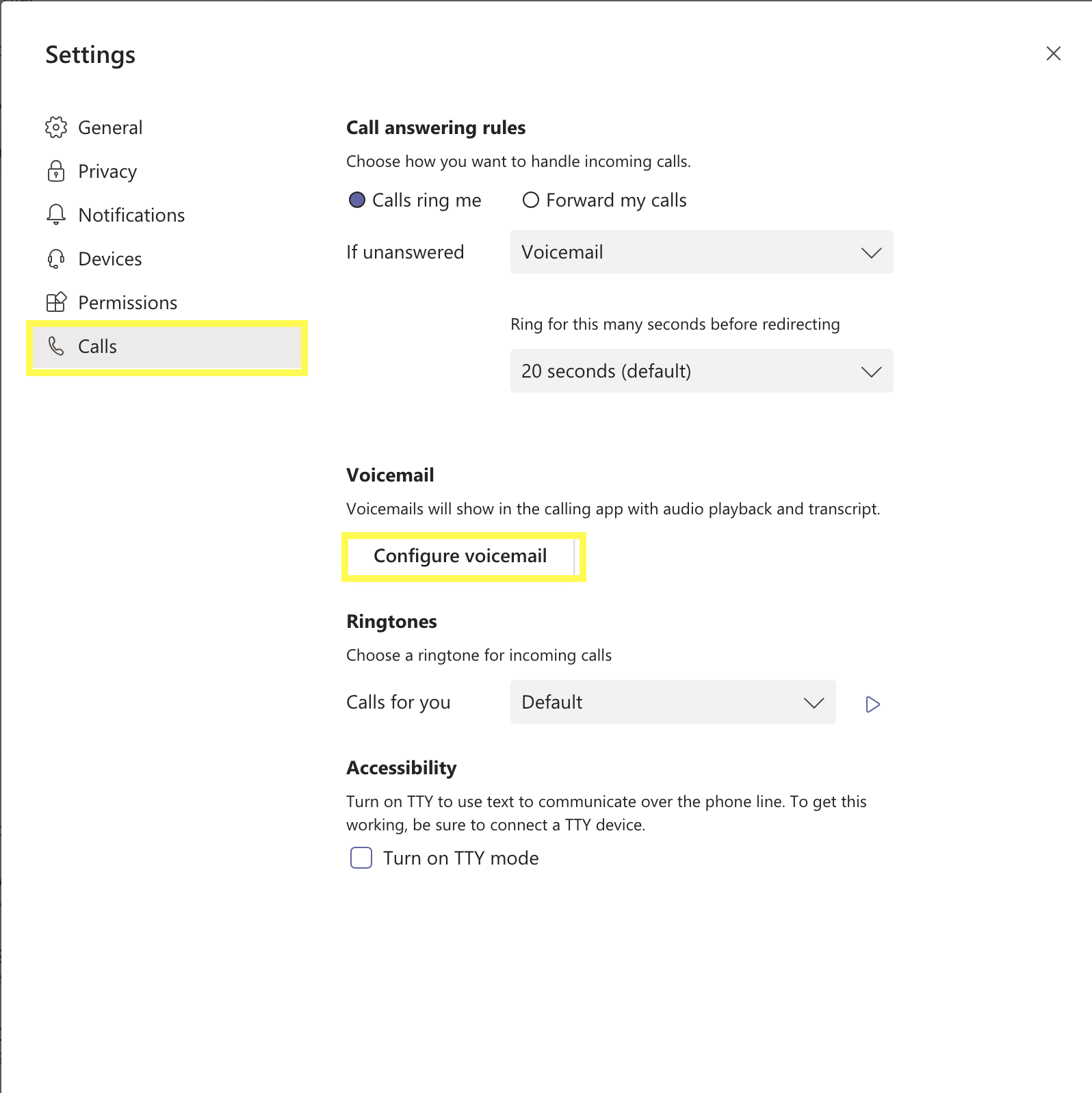 Step 3
You will now have the several options to personalize your voicemail settings (record a voicemail, out of office greetings, etc.)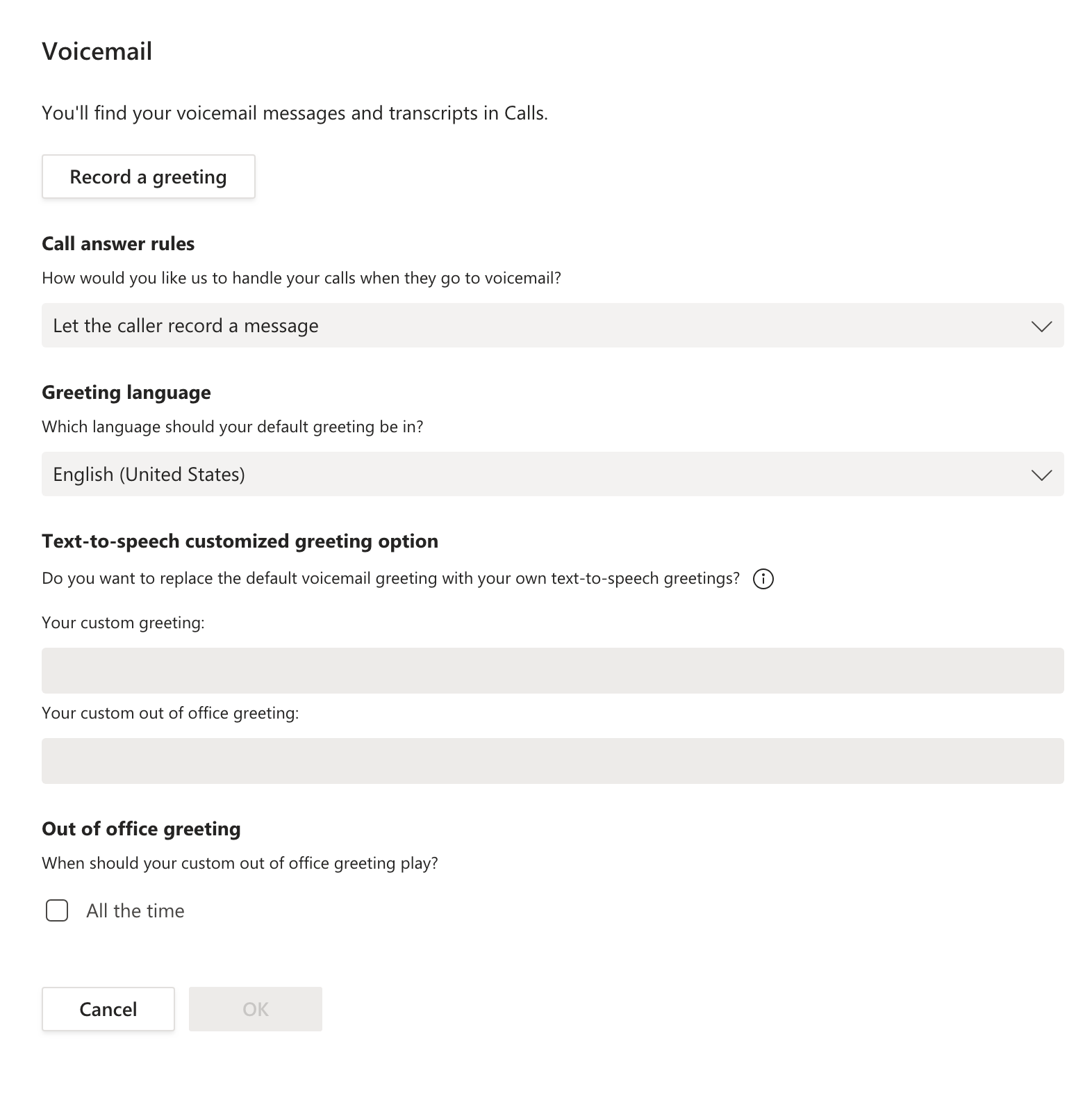 You can use the 'Text to Speech customized greeting option' to let the system read a message out rather than you having to record it yourself.
How to listen to your voicemail.
To Listen to your voicemail message, click on 'Calls' and then view your call history. If you have missed a call and they have left you a message, it will show up in this list. The system will transcribe your message into Text. Click on the missed call message to show more detail about the call, and to play back the message.