We have made things really simple for you to get things ready for your guest presenters. We have wireless presentation systems available across the campus including classrooms, Boardroom, the Joan Holland Auditorium and Clouston hall.
Follow the simple process below to get things ready for your guest.
1. Create a Guest WiFi Code
Staff can set up Guest WiFi codes using our Guest WiFi Portal https://visitor.stcuthberts.school.nz/guest or use the link on myCollege -> ILT Services
Click here for further help to set up a Guest WiFi code here
When you've created the Guest WiFi code, you can email it to the guest in advance
2. Vivi - 'Invite Guest Presenter"
Open Vivi on your device, and then choose the Room you want to give the Guest Access to
Click the 'person' icon at the top right of the Vivi app window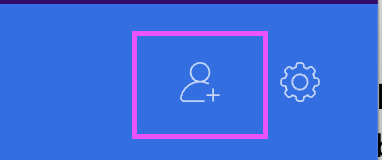 Choose how long you want the Guest to have access, and click Create Guest Code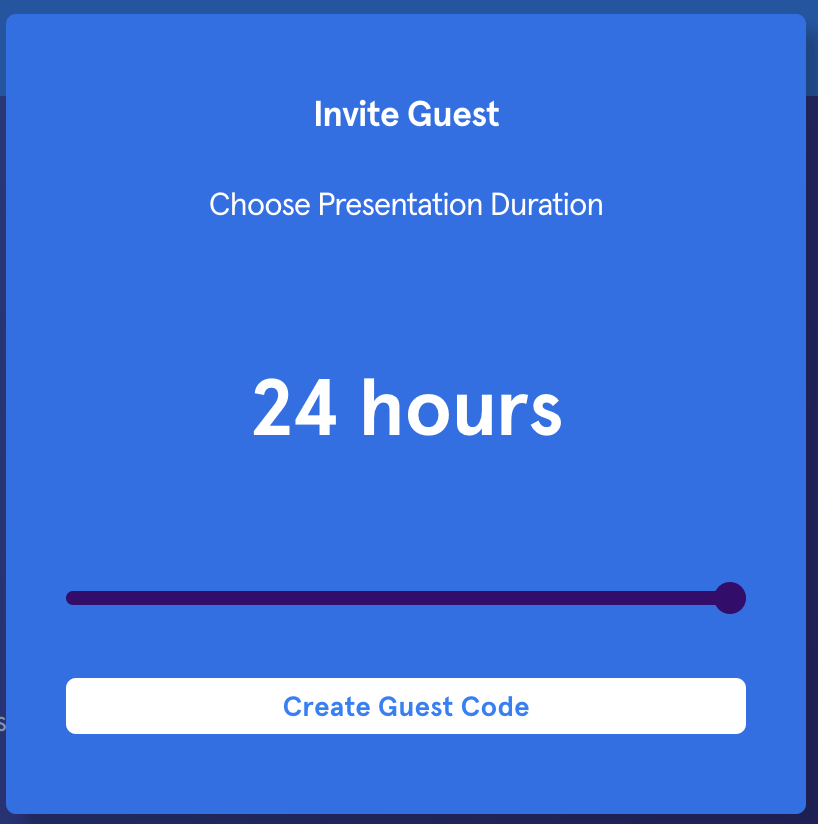 Give this code to your guest, and they will be able to use this to log into Vivi as a Guest and present to the room.
Vivi Guest codes are available for up to 24 hours, so you can create this in advance and send the code before your guest arrives.
For more help using Vivi, click here
3. Your Guest connects to the College Guest WiFi
When your guest arrives, they can connect to the College Guest WiFi network using the guest code you created for them. If you or they have forgotten the code, you can log back into the Guest Portal and reset the password.
Your guest is now connected to the College's wireless network and can access the Internet.
4. Your Guest connects to Vivi
Ask your guest to go to https://app.vivi.io on their computer. They'll be asked to confirm that they want to connect to St Cuthbert's College
At the next screen, click Log In as Guest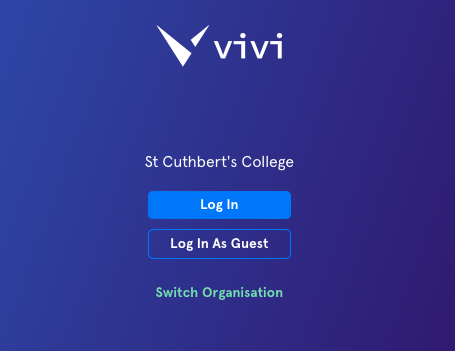 Then they can enter the Guest Code you have given them, and their name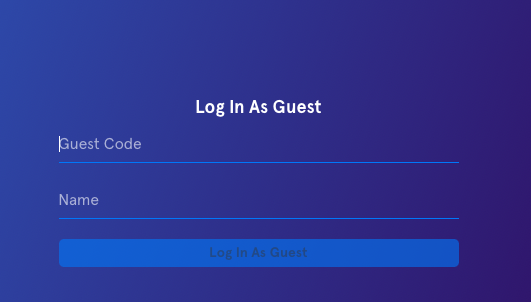 We have made it possible for you to set this up for your guests by yourself, however as always, if you need assistance, please contact the helpdesk