1. To trim a video, First, double-click on the video to open it with Quicktime Player. Once you've opened Quicktime, click Edit from the menu bar, then Trim.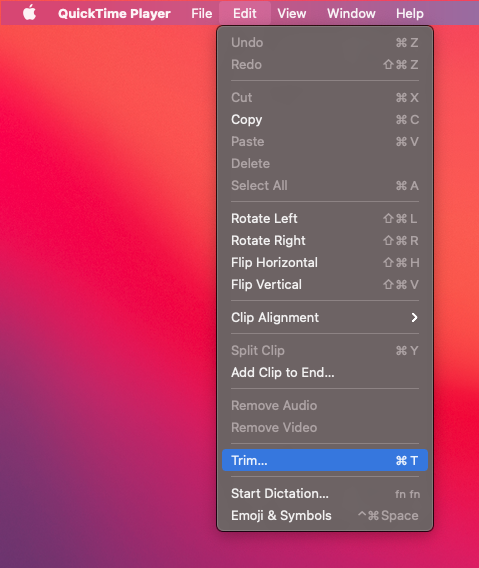 This will put a yellow outline around all of the frames of the video: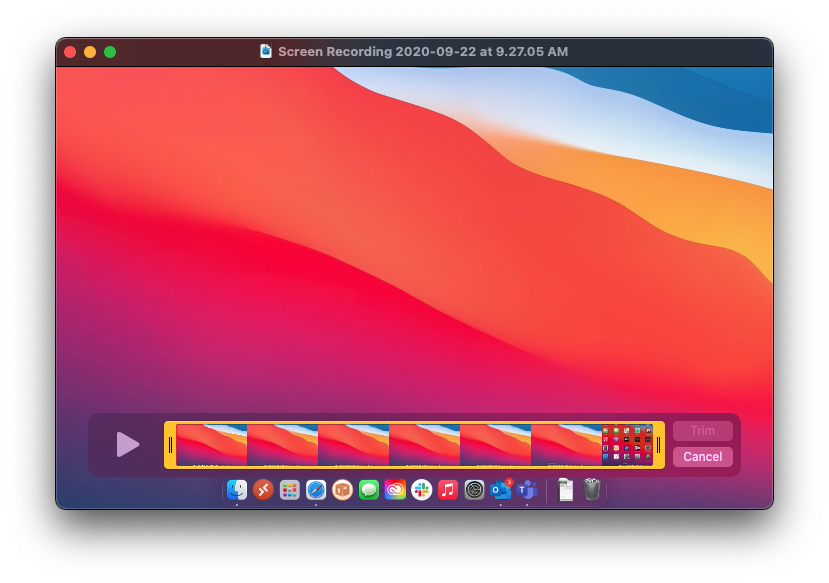 2. Drag the yellow 'grabbers' at each end of the video around until you have trimmed the video to where you want it, then click Trim: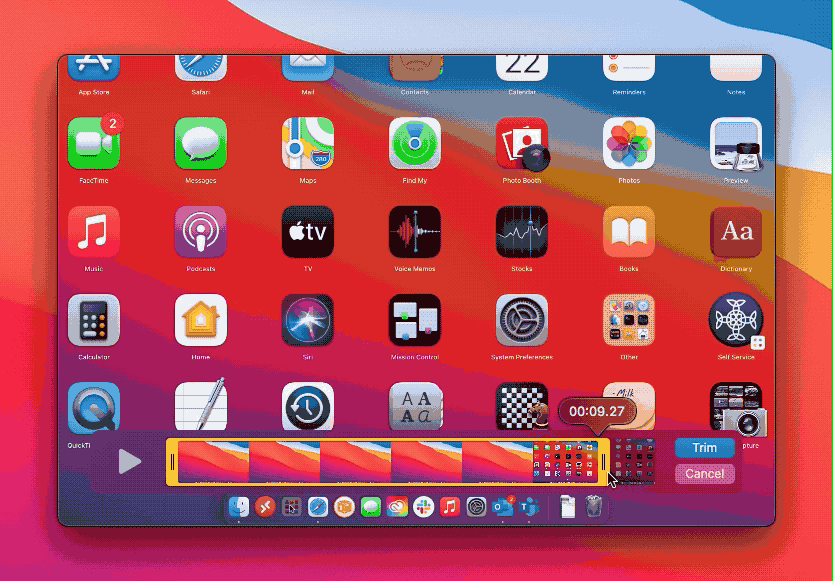 3. Now, click File from the menu bar, then Save from the drop-down menu. Choose the location you'd like to save it and you're done!