This article will provide you with some solutions to the most common issues related to your internet not working on campus.
For MAC users
The first thing we suggest you do when you have a problem connecting to the internet is to turn off your wireless and then turn it back on.  This will re-establish your computers connection to the network.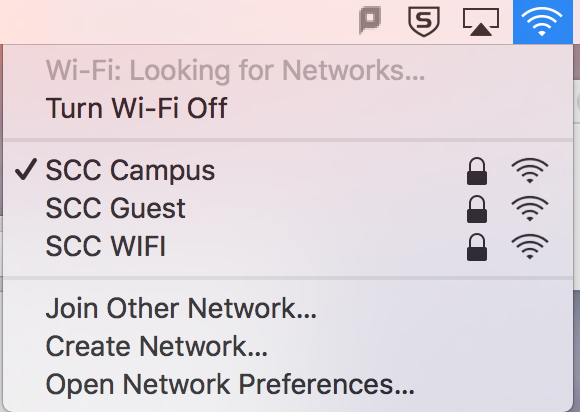 For WINDOWS users
If your internet does not load, or gives you 'privacy' or security errors for pages you try to open, please log off your computer and log back in.
If that doesn't work, please completely reboot your computer and then try the internet again.
If you continue to have issues regularly,  please open a support ticket with the ILT Helpdesk to investigate what is causing the issue.