With the new visitor sign on system WhosonLocation, you can pre-register visitors before they come on site to allow them to sign in faster, it's particularly useful if there is a large group of visitors.
An easy way to do this is to create a calendar event. Open your calendar and create a new meeting, add in the title, date, time and any information as you normally would.
After inviting all your attendees add the e-mail address visitor@whosonlocation.com it's also in the global address book if you search for visitor as below.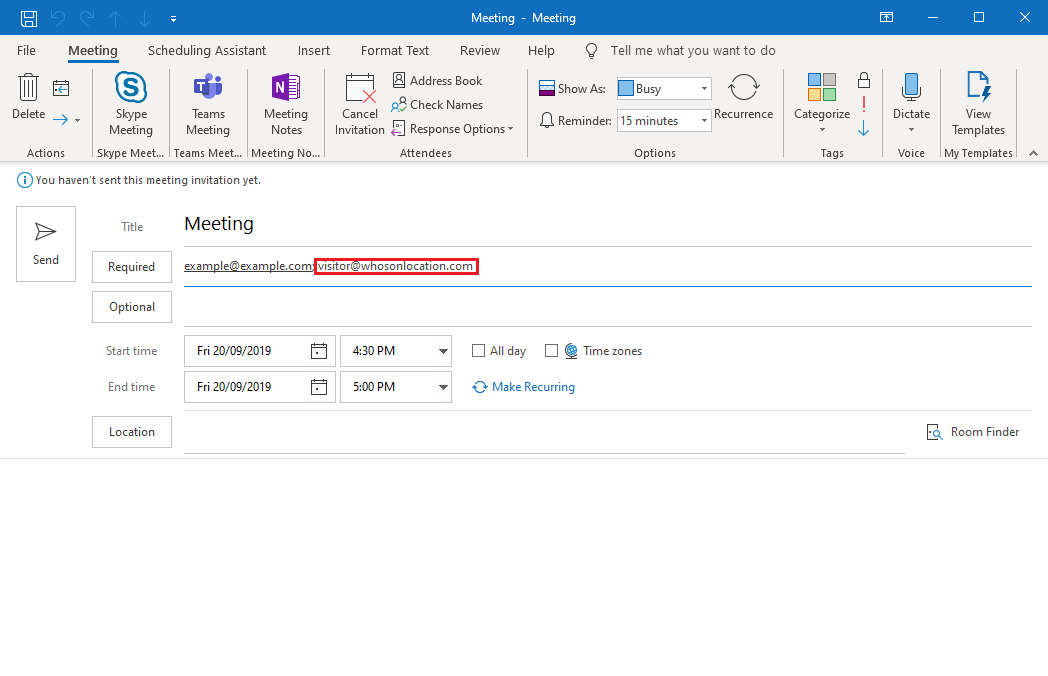 This will create an event as well as e-mail a link to all guests allowing them to pre-register themselves by filling in their name and organisation. When they arrive at the College they will need to enter their name on the iPad to print their label, or the Receptionists can also sign them in.