If you need a report out of Synergetic but aren't sure if there is a Crystal report for what you need you can always try the search function.
First you need to open the Crystal report search box. To do this click on the 'Students' button or the 'Assess' button and move your mouse down to any of the headings that mention '..... Crystal Report Available' and click.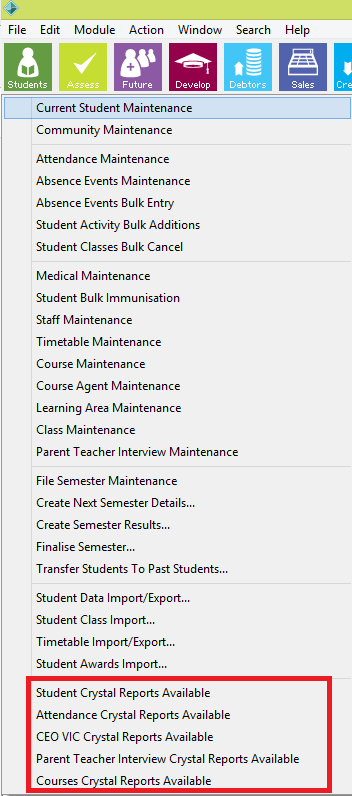 Alternatively from other screens if you see this symbol 

you can access the Crystal Reports as well by clicking on it. 
Now that the 'Reports Available' screen is up click on the 'All Modules' button before performing your search. Then, rather than scrolling through all of the reports you can type keywords in the 'Search' bar. Doing this will only allow the reports that are related to your keywords. If you are too specific you might have a harder time finding what you want.