Cost centres should be linked to staff in Synergetic, and this can be achieved in Cost Centre Maintenance. To link a cost centre to a staff member in Cost Centre Maintenance:
With Synergetic open, click on "GL" followed by "Cost Centre Maintenance".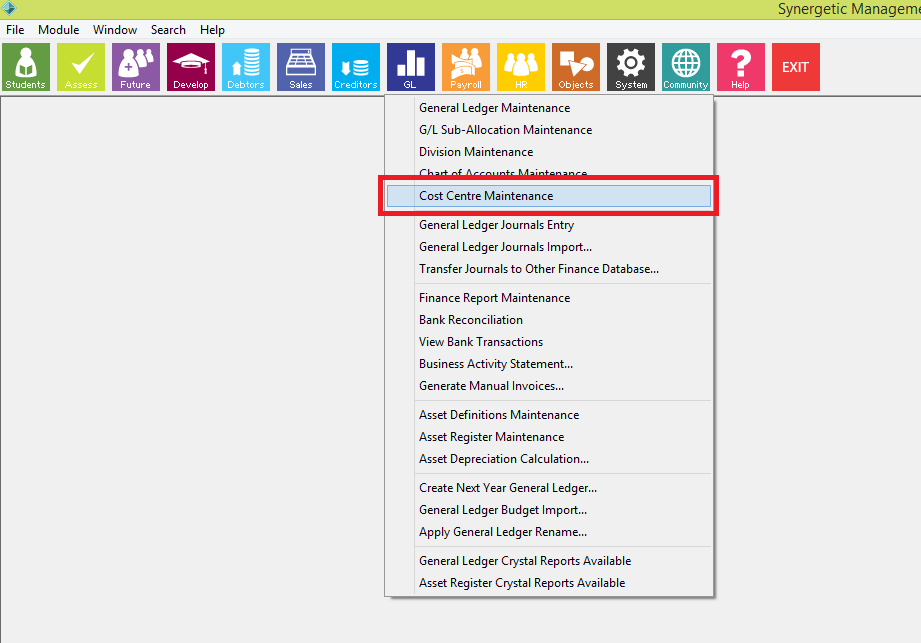 Set the cost centre search criteria; usually this will just mean typing the cost centre into the "Cost Centre Code" field, and ensuring that "Active Cost Centres" is set to "Yes". Then click OK.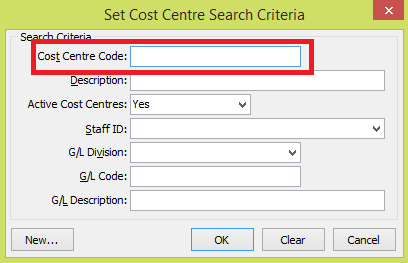 Type the staff member's surname into the "Staff ID" field, and select their name from the list.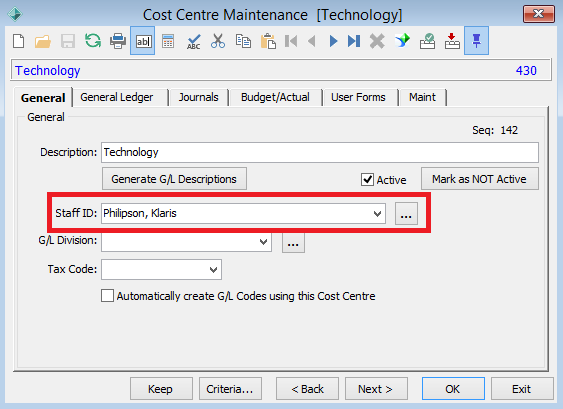 The staff member is now linked to that Cost Centre and will show up on any reports which use the staff name field for a cost centre (e.g. Financial Performance Report 2, seen below).
NOTE: If the staff member linked to a cost centre leaves and is marked inactive, the "Staff ID" field will appear to be blank. It is not in fact blank and will remain linked to that same staff member. In such instances, just follow the process above to link the correct new staff member, and this will ensure the correct name appears on the crystal report.