Staff in administrative roles such as a PA, may have permissions set that allow them to send emails from Synergetic on behalf of their line-manager/other.
Should a recipient of that email then reply with an enquiry, this will ensure that the email is sent to the line-manager/other whom is more appropriate to respond to it.
The following process allows you to test your permissions to send on behalf of another staff member, without creating an actual email.
In Synergetic, search for yourself in Community Maintenance then
Right-click your name in the Community Selector window and select Email Record ... from the drop-down menu.



You do need to enter a Subject nor text in the body of the email however, you do need to enter a check in the Test Mode option, click OK, then click OK again to continue.



Click Yes



Click Find ...



Use any search terms to locate another staff member (make sure you click Enter on your keyboard to populate the panel below), click their name in the panel below, then click OK



Note that the Sender name has changed, click OK




IMPORTANT

: if you did not select Test Mode in Step 2 above, you will not get a window like the image below. If this is the case, click No and start-over at Step 2 above.

When you do get a window like the image below, click Yes to continue



You can continue clicking OK from now on - the only email that might be generated is a test email that is sent to yourself.

Apparent 'errors' may also be displayed even though you do have the permissions to send on behalf of someone else. E.g., the following screenshots are typical.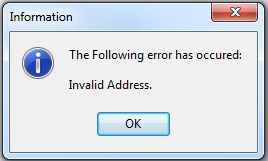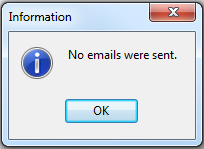 Did you uncover an issue?
It is recommended that you take screenshots of windows that are different to any of the above (eg., if you are at Step 4 and you cannot click a Find button, screenshot that and attach to an email.
If you're unable to take screenshots, describe what you see in full - include in the description the steps that you are referring too.
Example 1 - I was able to click Yes at Step 3 but in Step 4 the Find button is greyed out.
Example 2 - I can click the Find button at Step 4 but I get an error message when I click OK at Step 5, the error message says "..."...
Send your screenshot/s and/or descriptions to synergetic@stcuthberts.school.nz.