Sometimes, when you're teaching a class remotely, you may want to break out a few of the students into a smaller group. Follow the steps below to learn how to do this.
First, open the Team for the class that you'd like to create breakout groups for.
You can choose to create another team for this, but it is better to use channels as they sit under the team in a nice, organised fashion.
1. Click on the three-dot menu next to the team name, then select Add Channel from the drop-down menu.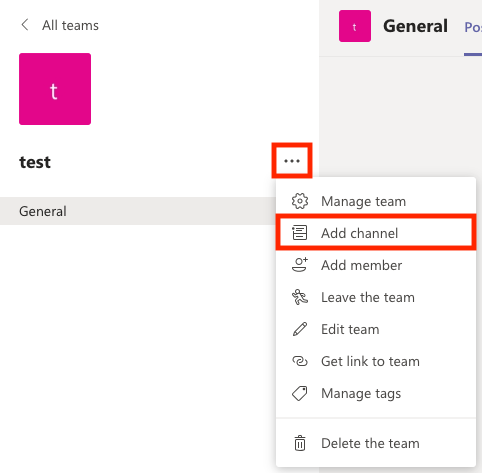 2. Give your new Channel a name and an optional description. Then, under the Privacy drop-down menu, choose Private. This will allow you only add certain students to the channel.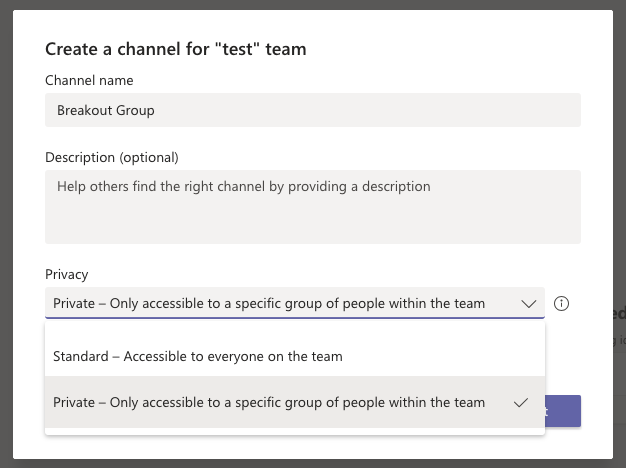 3. Add the members you want to be in the group.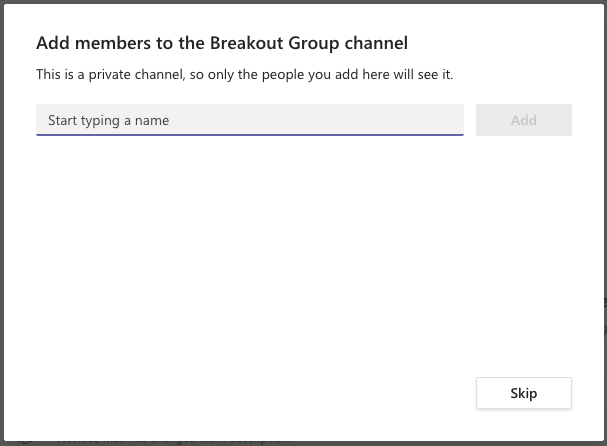 4. Optional - once you're done, you can delete the channel as easily as you created it. Click on the three-dot menu next to the channel name & click Delete this Channel.