This will allow you to enable the new meeting and calling features in Microsoft Teams.
Click on your profile picture (it will be your initials if you haven't set a picture), then click on Settings: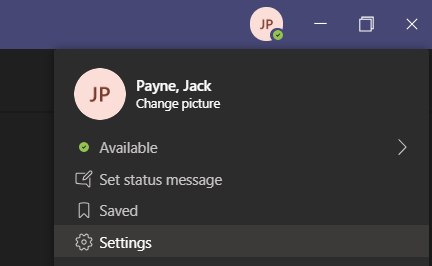 Make sure General is selected on the left and tick the box below that says 'Turn on new meeting experience'.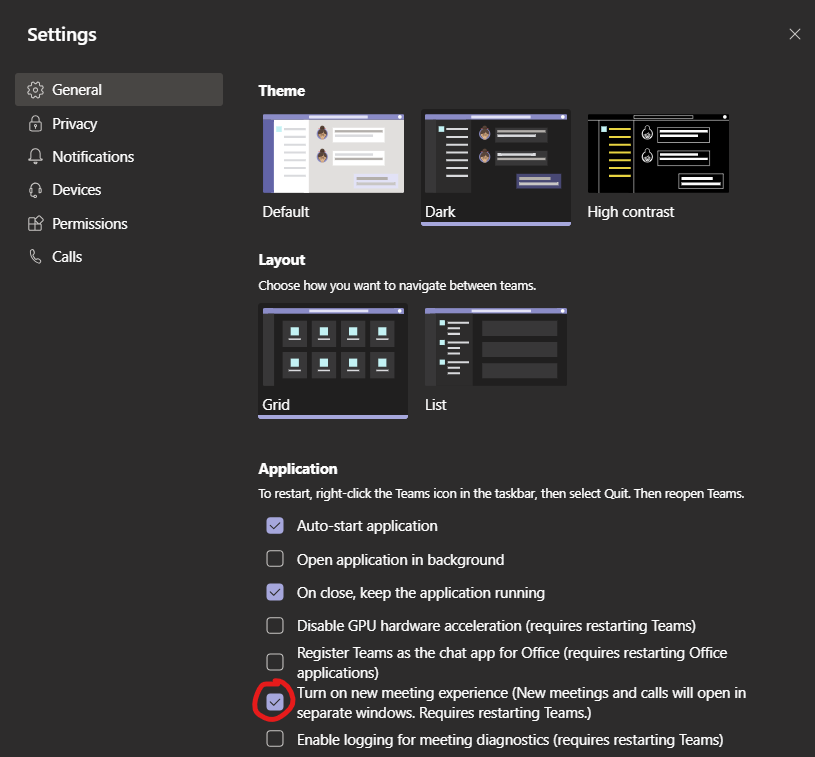 Once that's done quit Microsoft Teams and re-open it.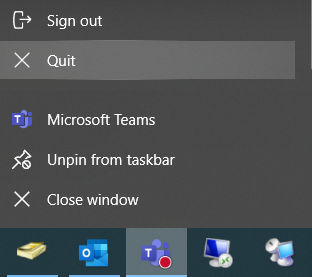 Right-click or Cmd-click the Teams icon in the Windows task bar or Mac System Tray.
Select Quit and start Teams again like you normally would.