What is a Personal Meeting Link?
A personal meeting link is a Teams meeting link that can be reused anytime for virtual office hours, drop-in sessions, or any other impromptu meeting in Teams (similar to a personal room in Zoom).
Create your Personal Meeting Link
Open the Teams app on your laptop or desktop
Click the Calendar icon in the left hand menu
Click Meet Now at the top right of the screen


Enter a name for your meeting. You can call the meeting any name, it does not matter, but it will be shown to people joining the meeting, so don't be rude.


Click Get a link to share


The link for your meeting will have been copied to your clipboard
If you want to change the Meeting Options , you can click Configure Meeting Options to change settings for the Lobby etc.

You can use this link which is on your Clipboard to send to another person in an email, or paste into onto a webpage (eg myCollege) for others to use to meet with you.
For the 2022 Curriculum Information Evening, go to the Google Doc at https://docs.google.com/document/d/17zlsp3jrqXd0rJ5QiYLAJra5SNaJhoXE/edit , highlight your name for any session you are taking, and insert the link using the Insert Link button at the top of the screen.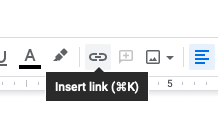 If you have more than one session, you can use the same Personal Meeting Link for both.
Notes
Each time you click Meet Now, a new URL is generated.
To join the meeting, you must click the same URL as you gave to other people